by
Stan Rayfield
Can we reduce energy without the EU?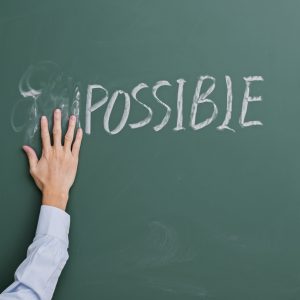 The EU has been an excellent driver of energy policy. However, the UK's own progress with energy reduction pre-dates EU legislation and has also been significant.
SAP for instance, the methodology which underpins building regulations compliance and domestic Energy Performance Certificates (EPCs), was first published by the British Research Establishment and the Department of the Environment in 1993 and levels of insulation had been increasing over some decades. I also read that the leading energy assessment body NHER (National Home Energy Ratings), has been producing energy ratings for homes since 1983.
The UK signed up to the Kyoto Protocol in 1995 which led to further energy reducing commitments and over the last year, has reduced carbon emissions by more than any other European country.
Have there been problems with EU involvement in energy reduction?
Despite successes there have been lots of missed opportunities. Personally, I've visited several thousand buildings in connection with energy assessment since 2007 and have enjoyed conversations with building owners and managers who have had a range of views.
When domestic Energy Performance Certificates (EPCs) were first introduced in 2007 and spurred on by media reports that the EU was responsible for unnecessary bureaucracy, I regularly heard the view that energy efficiency was something that home owners were not interested in.
However, that view was usually quite quickly contradicted with many property owners keen to point out their own efforts with energy efficiency improvements, such as condensing boilers or their upgrading of insulation or higher spec glazing.
I came to the view fairly early on that nearly all building owners favoured energy efficiency, but they did not necessarily want to feel that they were being told to do it. This has held back many other improvements or choices that would have achieved reasonable payback times.
Attitude before EU energy legislation
Previously, it was common place for other advantages associated with energy conservation to be championed. Developers back in the early 1980s, for instance, knew how to sell the secondary benefits of energy efficiency. Wimpey Homes was a good example, with the range of super warm timber framed homes, they used warmth (and energy saving) as a selling point.
And Everest windows, with a long running collection of TV adverts, so successfully ingrained into the public's mind that double glazing was a key provider of energy efficiency, that even today it is a common public view – even though most other efficiency improvements have shorter payback times.
In the days before EU legislation, the attitude of installers of energy efficiency measures was also different. The consensus among builders tended to be positive regarding insulation that led to warmer homes – having a warm home wasn't taken for granted in those days.
In 1989, I installed weather compensators and optimisers to a group of new homes for the developer Wates. The secondary benefits of energy efficiency (in this case controllability) were part of the development's selling point.
Today a good rating on a EPC can often go unnoticed, despite representing an eclipse of the kind of benefits that developers would have actively promoted in the past.
Lack of ownership
Since 2006, the Government has not always taken ownership of EU derived legislation and promoted the legislation's benefits to business or to the public. This has led to disconnect between satisfying energy legislation and achieving actual energy reduction – in short these are often viewed as separate issues.
Clearly it is a huge task to consult and legislate on these matters, but once enshrined in law, many of the energy efficiency requirements so carefully detailed have not been actively encouraged, monitored or enforced.
Most requirements have been left to initially go astray, often re-enforcing the argument of some stakeholders that the EU derived legislation is just bureaucracy. And in these circumstances, even opportunities that organisations would normally embrace – based on the business case for doing so – can be missed.
The Future
In most situations, its clear that property owners and organisations do favour energy efficiency, but the subject needs to be correctly presented. Future energy reduction schemes need to consider the components of ISO50001 if they are to succeed, where at a non-domestic level, the commitment of senior management to motivate and engage staff is used as an established driver for energy reduction.
Energy efficiency needs to be part of the culture of organisations rather than a tick box exercise to satisfy legislation and communication with stakeholders needs to be at the forefront.
As we move towards the Climate Change Act's 80% CO2 reduction target, we need to use UK legislation to realise the benefits available to us. Many organisations already have a great deal of information as a result of complying with UK legislation, yet often face a lack of training amongst staff to use this information positively. Local authorities are a good example of this, where a small amount of additional consultancy regarding the data already complied to produce Display Energy Certificates could unlock savings by identifying trends in energy use.
Used properly, Brexit could be seen as driver towards energy reduction. The challenge now is for Government to take ownership of UK energy legislation and raise awareness with a message of both compliance and of the potential benefits.