ESOS phase 2 is here – how can you cut costs?
The environment agency advise that you can now begin your energy audits for the next phase of ESOS. Their research showed that in phase 1, many organisations paid more for their ESOS assessment and saw less benefits when audits were carried out close to the deadline.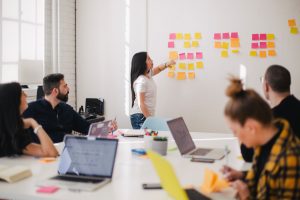 How can we help
We are ESOS Lead assessors. We can help you both comply and see a financial return from energy saving. Our energy engineer is experienced in every area of energy assessment and all of our past ESOS assessments have identified savings from low or 'no-cost' improvements.
You will need to comply with ESOS every 4 years if your organisation is a large undertaking, employing 250 or more people and/or having an annual turnover in excess of £38.93million (and with an annual balance sheet total in excess of £33,486,489). The second phase of ESOS has now begun and the deadline for submission to the Environment Agency is December 2019.
ESOS assessments require that organizations  account for their energy use from their buildings, industrial processes and transport.
As part of your compliance, we look for real financial benefits from avoiding unnecessary energy use. This comes from energy audits that are carried out to identify cost-effective energy reducing measures. There are a number of different audit options – we provide each of these and work with you to identify which will give you the most benefits at the lowest cost.
We help you through the whole process and to date, each project we've dealt with has identified ongoing year on year savings from 'no cost, low cost and fast payback' savings opportunities.
Right now, we can help plan your energy audits to reduce the cost of compliance and minimise potential disruption. This gives time to take stock of potential benefits from 'no-cost' improvements.
Penalties
There is a fixed penalty of up to £50,000 for organisations that fail to undertake energy audits. The Environment agency has now switched to compliance duties.
For more information on how to assess if you qualify or how to calculate your average number of employees, please visit https://www.gov.uk/energy-savings-opportunity-scheme-eso.